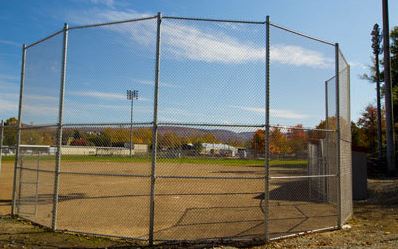 With spring coming up fast, that means baseball season will soon be upon us as well. If you run a diamond with fencing, make sure it is ready for the first pitch with commercial fencing services from All Around Fence.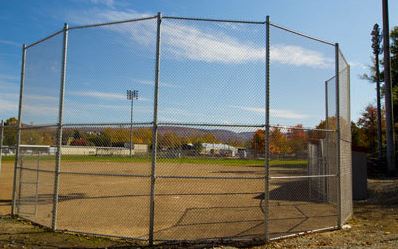 Winter can be punishing sometimes. Between snow and high winds, backstops and ballpark fencing can really take a beating. If this has happened to you, it's important to get your fence repaired or replaced before the season starts. Not only does proper fencing look good, but it also keeps players and spectators safe during play.
Having a backstop is important to prevent foul and errantly hit balls from taking an unplanned bounce that could injure someone or damage property behind the plate. The backstop fencing is a vital piece of equipment, and is important for the cheering parents and coaches helping children learn and develop their skills while playing.
In the outfield, there's also often fencing that marks the far boundary of your field. If that's the case for your grounds, it's important to make sure the fence is in good repair. A long-hit ball could mean one of the players runs up to the fence, and if it's in poor shape it could lead to a serious injury for the outfielder. With a repaired fence or new fencing in place from All Around Fence, that player can be able to make the play safely and you won't have to worry.
All Around Fence also offers our fence repair services for local parks and golf courses as well. If your fencing looks like it needs a little love and care before spring arrives, we can help you make it look like new again.
To learn more about our commercial fencing services, call us at 724-439-0331 or stop in and see us today at our storefront on National Pike in Uniontown, Pennsylvania.