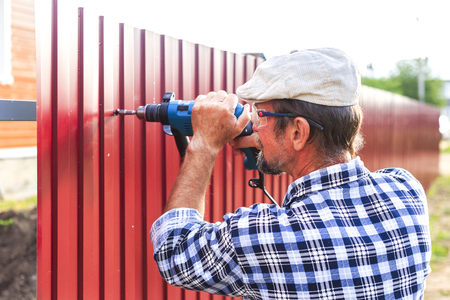 Putting up a fence around your yard will make it more private. It will also improve the security of your property as a whole. However, in order to get the most out of a new fence, you should consider hiring a fence company to help you install it instead of attempting to do it on your own. Here are a few reasons why working with a professional fence company is almost always better than taking the DIY approach.
Ensures you find the right fence
When you start shopping around for a new fence, you're going to find that there will be no shortage of options. There are vinyl fences, chain link fences, ornamental fences, wood fences, and more. Initially, you might have your heart set on one particular type of fencing. Nonetheless, a fence company can talk to you about which fence would be right for your specific property. It'll prevent you from investing in a fence that won't work well for you.
Helps you avoid having to buy a bunch of tools
Some people try to install fencing on their own to keep the cost of new fence installation low. Just one problem: More often than not, they don't have the tools that it takes to put a fence up. As a result, they sometimes end up spending more on fence installation than they would have otherwise. Professionals will use their tools and their expertise to install a fence for you for the right price.
Guarantees a high-quality fencing installation
Unless you have experience installing fences, you're going to have to learn how to do it on the fly while putting your new fence into place. This means you're going to make mistakes at times and do things that could hurt the longevity of your fence. You won't have to worry about this when you work with a fence company. They'll make sure your fence is installed properly so that it stays put and looks great for a long time.
If you're going to be installing a new fence around your yard soon, All Around Fence would love to help. We offer residential and commercial fencing services and can show you how to select the right fence for your home or business. Call us at 800-349-0331 today to get started.